Time Sensitive Crucially Urgent Must Know Absolutely Specific
 Success Principles
about Firing Your Boss and
Taking Charge of Your Own Financial Future
Most Powerful Phase Ever for Your Financial Freedom
*How To Fire Your Boss and Have Him Hate To See You Go*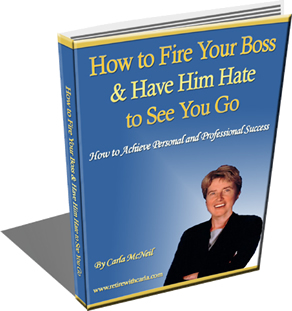 Are You?
Experiencing the Drudgery of Commuting 9 – 5
Spending More Time with Co-Workers than Family
Learn what YOU Can Do to Change that
Plus….
The #1 Common Characteristic Of
All Self Made Millionaires
How To Go From A 'cubicle tenant' To a Self Made Millionaire Finally
Simple Steps To Start The Journey and End Procrastination Forever
Don't Miss out… Get your hands on the
Eye Opening eBook Now!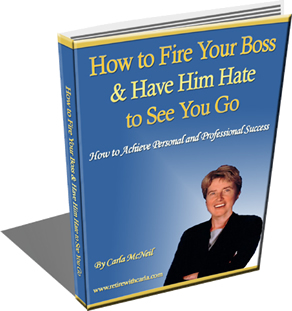 Retire With Carla Enterprises
1400 Salter Street
New Westminster, BC  V3M 6Z4
1- (877) 767-7544